Cliffs Of Moher Ireland
The Cliffs of Moher are situated on the West coast of Ireland in County Clare. They stretch for 8km and rise to 214m above sea level at their highest point. The stunning rock formations of the Cliffs of Moher are 300 million years old and are made of layers of sedimentary rock. Layers of sandstone, siltstone, mudstone and shale which are rich in fossils are the geological content of the Cliffs of Moher.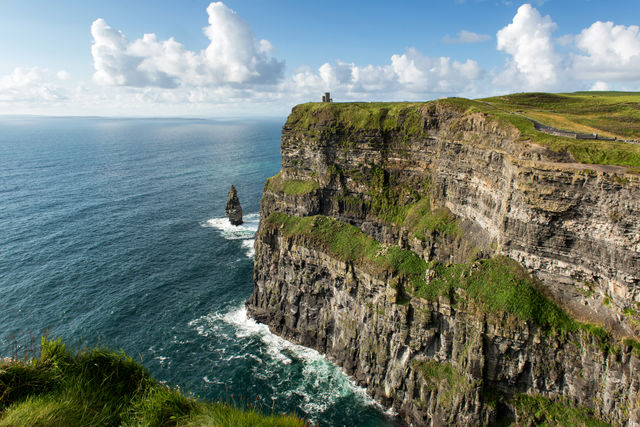 The Cliffs have been a tourist attraction dating back to 1835 when Cornelius O'Brien had the viewing tower built. He saw the beauty and uniqueness of this area as a way of bringing prosperity to the people. The views from O'Brien Tower are spectacular; on a clear day we can see as far as Loop Head in one direction and the Twelve Bens in Connemara in the other. Looking out across the ocean, you can see the three Aran Islands. It is a natural wonder that rewards visitors with breathtaking views of the edge of Ireland's west coast, the ruggedly beautiful cliffs and the mighty ocean below.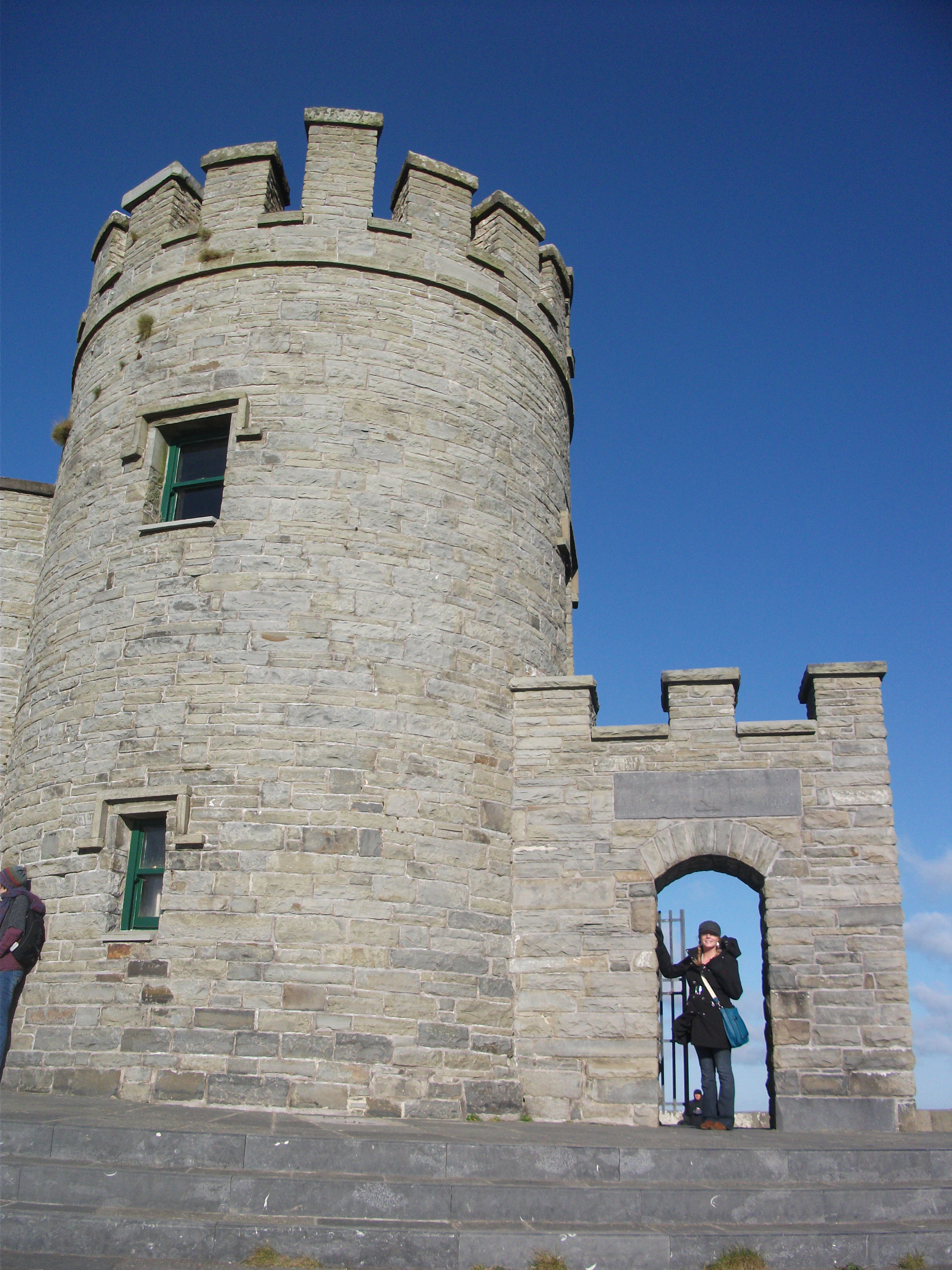 The Cliffs of Moher is home to a variety of wildlife but the most visible is the array of cliff nesting sea birds. From April to July it is home to twenty different species of birds with over 30,000 nesting pairs along the cliffs. The cliffs were designated a special protection area for birds in 1986. This protected area covers a 200 metre zone of open water to protect the feeding ground of the nesting birds.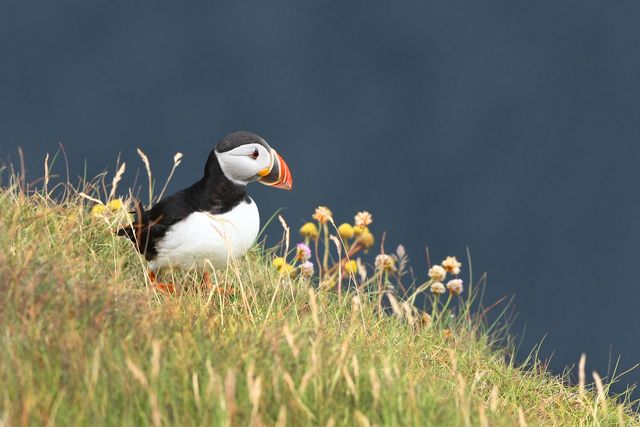 The Cliffs of Moher have also starred in a few big movies dating back to 1961 when they featured in the Guns of Navarone. More recently they have been featured in the Princess Bride and Harry Potter and the Half Blood Prince.
We visit this site on a daily basis and you are given an hour and a half of free time to explore the cliffs at your leisure, see O'Brien's tower and visit the visitor center where you can learn about the cliffs in great detail. There is also a gift shop if you want to take away a souvenir. Click for a full itinerary of our tour.
Click for information on other highlights of our Cliffs of Moher tour.
The Burren, Corcomroe Abbey, Kinvara