About Cliffs of Moher Tours / Irish Day Tours
We travel from Dublin to Cliffs of Moher every day of the week except Christmas day. We are lucky to have the best guides in the business. They have worked with every nationality and driven to most towns and villages in Ireland at some point in their career. For a day tour to work well and for everyone to enjoy it, it is the guide's job to entertain, look after, make the guests feel safe and to answer any question that they may have during the day. This takes a special professional to achieve and we guarantee you that our drivers will cater for your every need during your time with us. Our guides come from all over Ireland and are well versed in the history, culture and natural flora and fauna of Ireland. Some are storytellers, some are singers, others were taxi drivers; we pick from the very best and only after going through a provisional period driving with us and training, will we allow them to take you on your day tour. Don't be afraid to ask our drivers any questions. If they don't know the answer they will find out for you by the end of the day!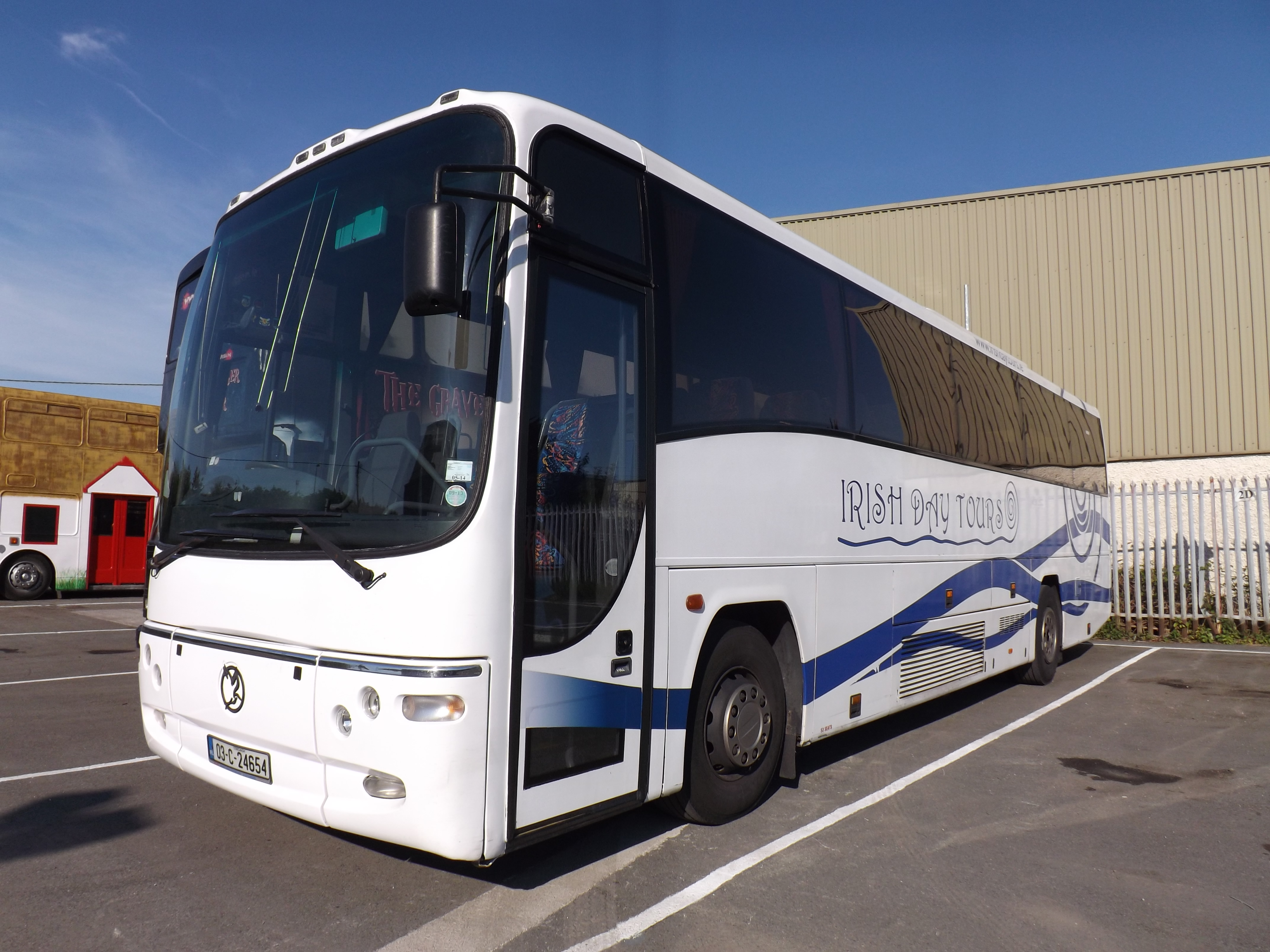 Our buses range from 9 seaters for small groups, to 16 seater Volkswagen and Mercedes and all the way up to a 60 seater for the larger groups. All are equipped with seat belts and all relevant safety equipment under EU Regulations. On some buses there is a separate seat for a guide with a microphone but generally the driver's seat is equipped with a microphone so he can talk to you during the day. The buses do not have toilet facilities but there will be ample opportunities for comfort stops during the day. There is air conditioning/heating and lots of legroom on the buses also. Affordability: Our tours are the most affordable on the market for day tours in Ireland. We include all entrance fees and bring you to the best spots for lunch. We understand that people are on a budget, but we do not sacrifice quantity for quality. We do not cut corners and every tour is as stated on the itinerary. Our lunch stops are picked for quality food at a good price, with comfortable seating and safe parking for the bus. Our price of €50 euro for the Cliffs of Moher tour, €60 for Cork and Blarney, €55 for Connemara, €65 for the Causeway and €65 for Belfast City are unbeatable!
Travel from Dublin to Cliffs of Moher tour with us today!